At this nice and warm Friday evening we choose to go milky way:
If you make a comparison of this original version of Vermeer's masterpiece and the verision exposed at Rijksmuseum, Amsterdam, you will see that the first one makes more sense.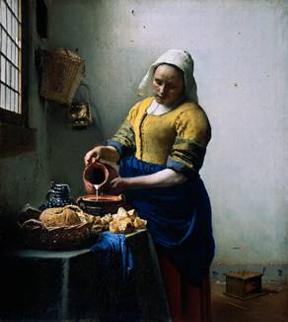 The kind woman is sad without a cat, she has nobody to care, nobody to serve this nice fresh milk!
And when your drink a warm milk at calm Friday night, please don't forget about other cats!
BUY THIS ARTWORK as a CANVAS PRINT
Comments
comments