Festival, I haz it! 17 August 2012, for the first time in the history of mankind the serious human cinema festival included in its program viral videos with cats. Russia, St.Petersburg, Palace Bridge, festival Multivision – graFFFest, 30 000 spectators, "Cats in the City" film competition.
Here they are, our beloved brothers and sisters, on the screen 400 square meters, on the main bridge in the very center of the culture capital of Russia:

The Jury of the competition was:
Anna Kondratieva-Director of the Cat-museum and founder of the Cats-Republic in Saint-Petersburg
Tatiana Danilova – The State Hermitage Museum cats' caretaker
Dmitry Shagin – the artist
The competition was curated by the art CRISPticist Zarathustra the Cat, that means Us.
Winners:
Best city cat (jury's selection) Simon's Cat in 'The Box' 
Special mentions:
Malevich cat (from the Cat Republic) – Meow Mix
The most popular cat (by the public's reaction) Hank For Senate – "The Greatest Land of All"
Cats-creators (special mention from the cat competition curator) "NORA: Practice Makes Purr-fect"
and "Skifcha"
Shortlisted also:
Catvertising
Cats with Thumbs
Hank for Senate – No way
NOTE: graFFFest strongly recommends to all Americans citizens to vote for Hank!
If you want to know more about the festival, click here
Our humble assistant confessed thet she was proud to block the traffic of the more that 4 millons inhabitants city, to lift the 3 000 tons wing of the drawbridge to show the 30 000 crowd of people how a cat plays piano, runs for Senate, works in advertising, loves boxes and dubstep. It was without reason, just pure art, art FUR art sake.
And We are proud to watch our beloved brothers and sisters to play in Our favourite city in the world. And We are so happy to announce that Our with Hank currency soon will bring a lot of joy to Rzhevka animal shelter! Festival, I haz it! Opulence, I haz it!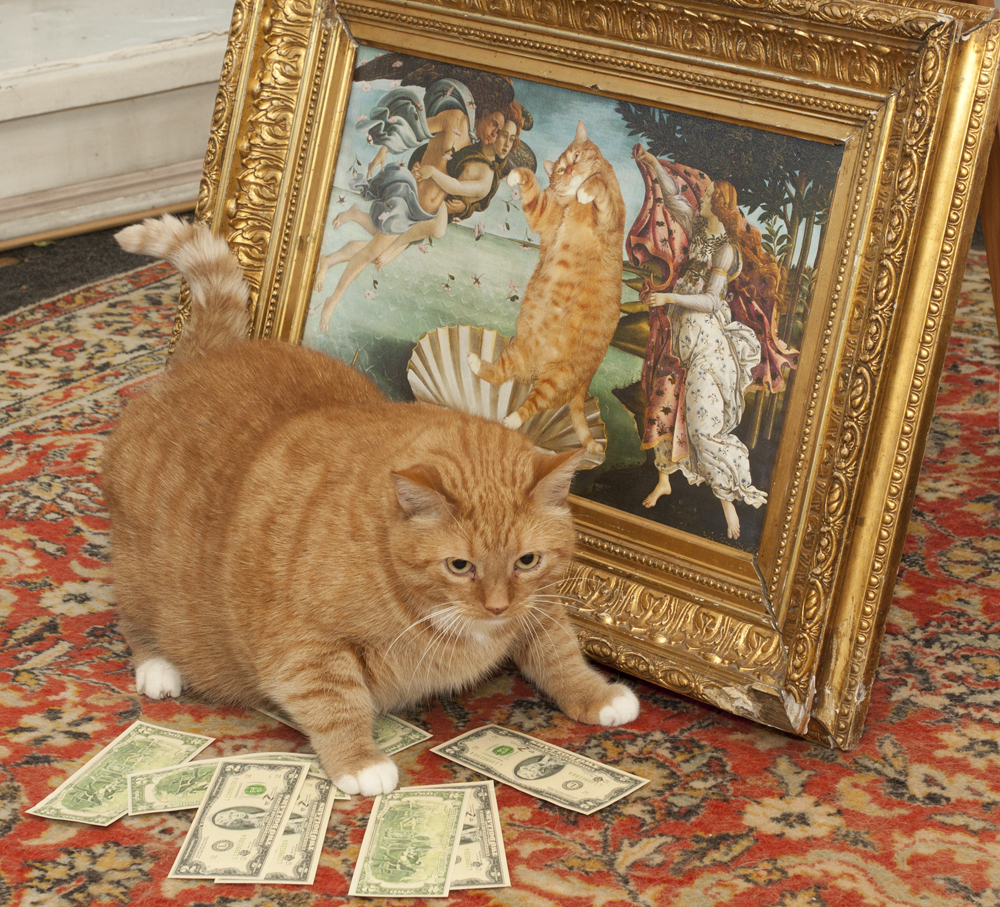 Comments
comments