Our beloved brothers and sisters cats, do you like when your humans kiss you?
Gustav Klimt thought that We love it.
Or, at least, We can tolerate it:
Yes, We can tolerate a lot from Our beloved being, even his weird way to show his affection. A kiss, really what is that? All civilized world knows that the best way to say «I love you» to a person is:
1. or to make soft head-bumping, forehead to forehead of somebody you love,
2. or to touch a person's nose with your nose, best if your nose is wet
3. or, in a very platonic way, to perform a slow «eye blink» while looking at the eyes of your beloved being
But humans prefer to make this strange movement of their lips against different parts of your precious face. And lucky you are if your human didn't smoke, drink wine or eat oranges before the demonstration of his love in that way!
Here is a human performing a kiss to a human at the commonly known version of Gustav Klimt's' masterpiece at Galerie Belvedere in Austria: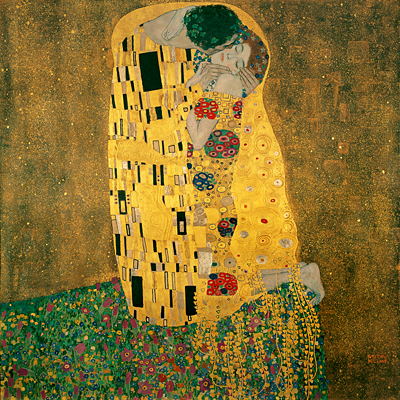 It looks like a girl also decided to tolerate the kiss as the cat at the true version did.
But we can notice that the cat at the true version is still meditating actually, should he kindly come to terms with human imperfection, or should he give a lesson of over-human wisdom to his assistant that dared to kiss him?
Thus the painting shows the profound drama that is not to be found at a commonly known version.
Now you understand why Gustav Klimt painted the cat at the true version.
Thus speaks Zarathustra the Cat
P.S. Now knowing all this, do you know that the grandmaster used a brush made with Our lost whiskers to paint Our fur with gold?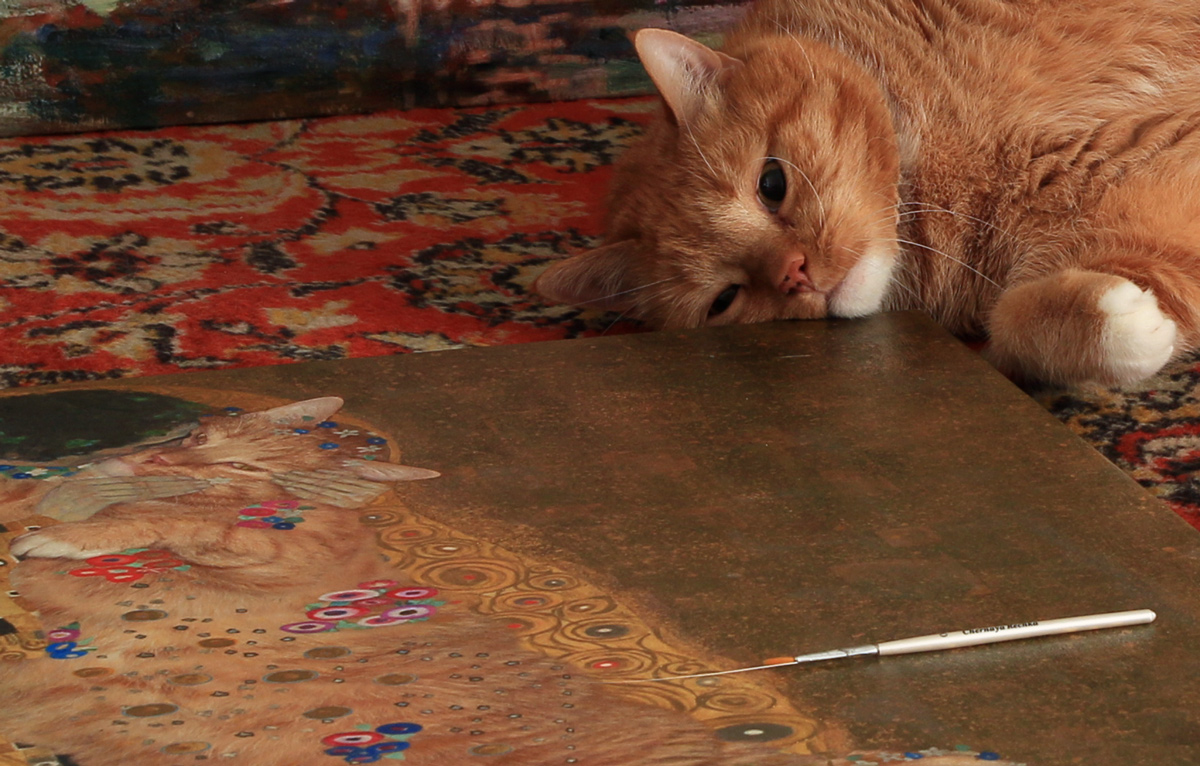 BUY THIS ARTWORK as a CANVAS PRINT or as a POSTER
Сохранить
Сохранить
Comments
comments