Today We decided to reveal the truth under the painting "Sappho and Alcaeus". Actually, the painting is "Sappho and the Fat Cat":
Really, one cannot find historical truth at the commonly known version of the masterpiece to be seen at the Walters Art Museum: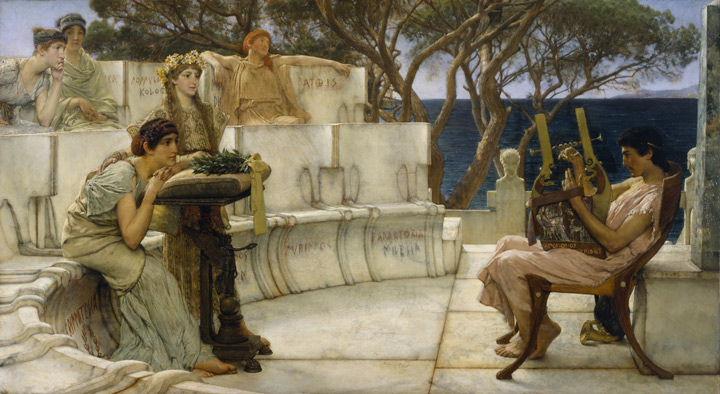 On the island of Lesbos, where the scene at the painting takes place, talented ladies lived by themselves, and they didn't welcome too many human males. They would rather listen to the song of the fat cat than to a man showing himself off. Everybody knows ladies prefer cats!
So, the best gift for a lady today is a good cat's song!
Brothers and sisters cats, the show must go on!
Thus speaks Zarathustra the Cat
BUY THIS ARTWORK as a CANVAS PRINT or as a POSTER
Comments
comments