Would you ever dreamt of riding on your huge cat?
We remember that once We kindly gave Our large back to a young lady, who was posing for the painting by Karl Bryullov, a famous Russian painter with Italian roots:
A nearby dog could not even bark from astonishment at Our generosity.
But We suspect that intrigues of this dog explain the absence of our magnificent self at the commonly known version of the painting to be seen at the Tretyakov gallery, Moscow: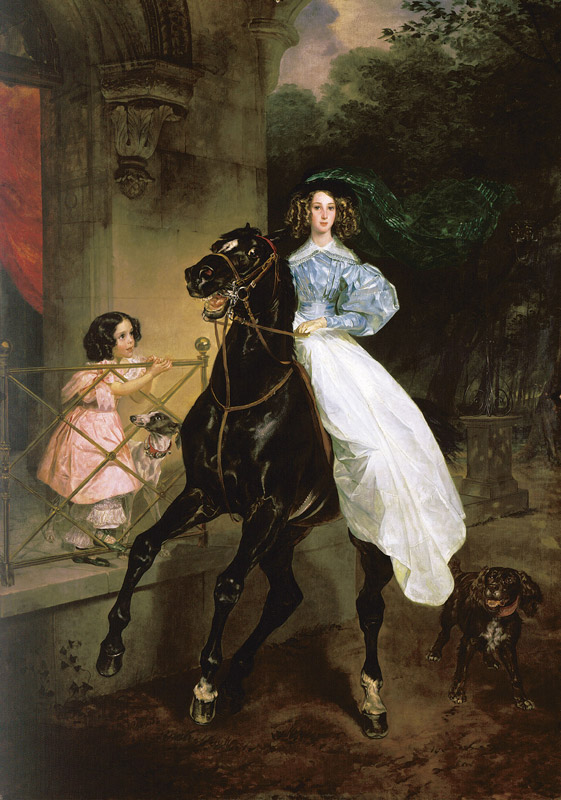 So many darama is missing in this version, expecially a controversy with this black dog mentioned above:
Today this historical unjustice is finally corrected.
N.B.! Please don't try to make a cat ride in real life, if your cat is not as big as a tiger or a lion.
Even in this case We strongly recommend you never ever try to ride on his back.
Thus speaks Zarathusra the Cat
Comments
comments