Belgian genius Rene Magritte foresaw Our noble appearance at G20 summit (thus it turned to be G21) when he painted the true version of his "The Anger of Gods":
Here is the most important participants' faces close-up:
We guess it is much more clear what is happening here, than at the commonly known version:
And you immediately understand who will take over the world order!
Disclaimer:
It is FAKE NEWS! CNN and RT are welcome to put it at their editorials! Bwahahaha!
Thus speaks Zarathustra the Cat
P.S.
Or, maybe, the news is not so fake?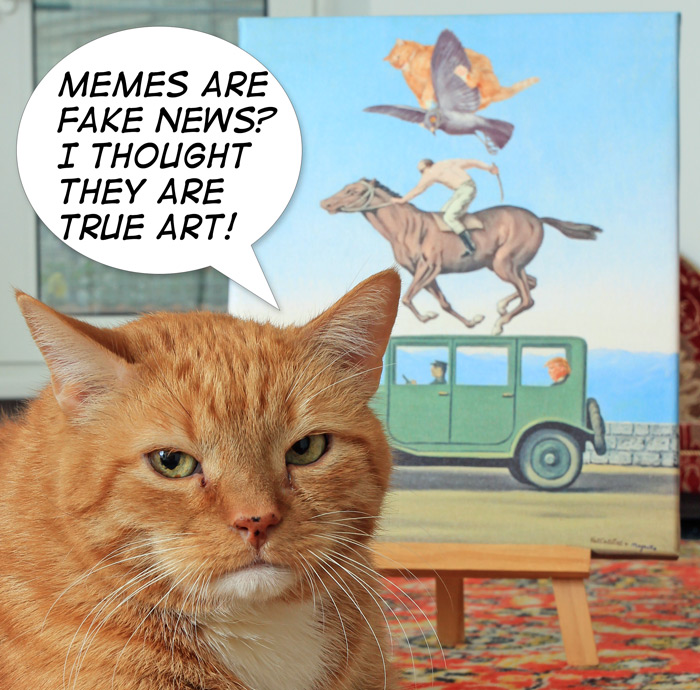 Fake news and true art, do they collude?
Comments
comments