Today, We, Zarathustra the Cat, present the newly discovered first ever painting by Michelangelo Buonarroti. The great artist is believed to have been painted it when he was twelve or thirteen years old.
Of course, all kids love cats and treats, so Michelangelo painted Us in his early masterpiece:
In the painting, We see how demons offer treats to the Fat Cat:⁠
"Shrimpie flies in your mouth!"⁠
"Have a fishy!"⁠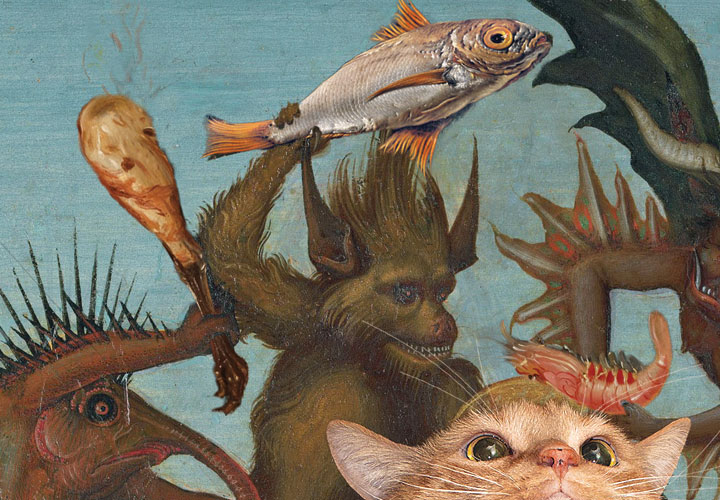 "Try this chicken leg!"⁠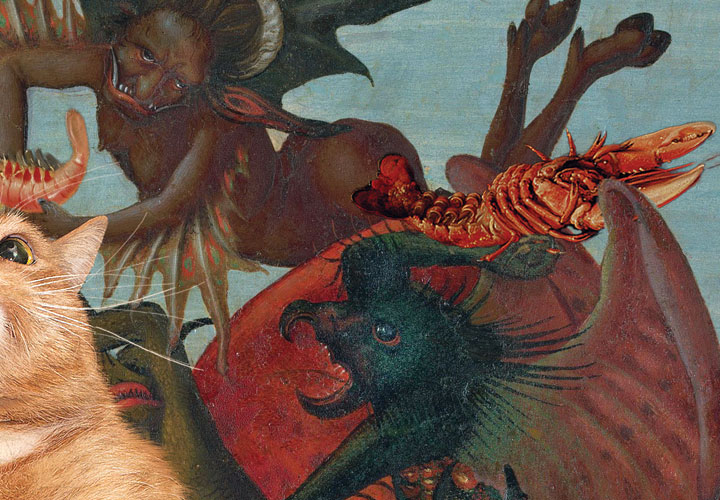 "This lobster is sinking in butter, you should save it!"⁠
"You just touchy dis oyster!"!
"Enjoy this piece of salmon!"⁠
"Help yourself with caviar!"⁠
"No, guys, I am dieting!" – replies the heroic Fat Cat ⁠
⁠
But you may take all these treats and enjoy them
⁠
Let's have a virtual feast, friends!
Thus speaks Zarathustra the Cat
P.S. If you will have a look at the commonly known painting on the wall of the Kimbell Art Museum, you will notice it's not tasty at all.
So now you know where the original is.
BUY THIS ARTWORK as a CANVAS PRINT or as a POSTER
Comments
comments