We, Zarathustra the Cat now present the original version of Pieter Bruegel the Elder's famous painting, that appeared to be a diptych. Here is the first part of it, further go details and the second part:
The commonly known version of this painting is the pearl of Museum Boijmans Van Beuningen collection in Rotterdam: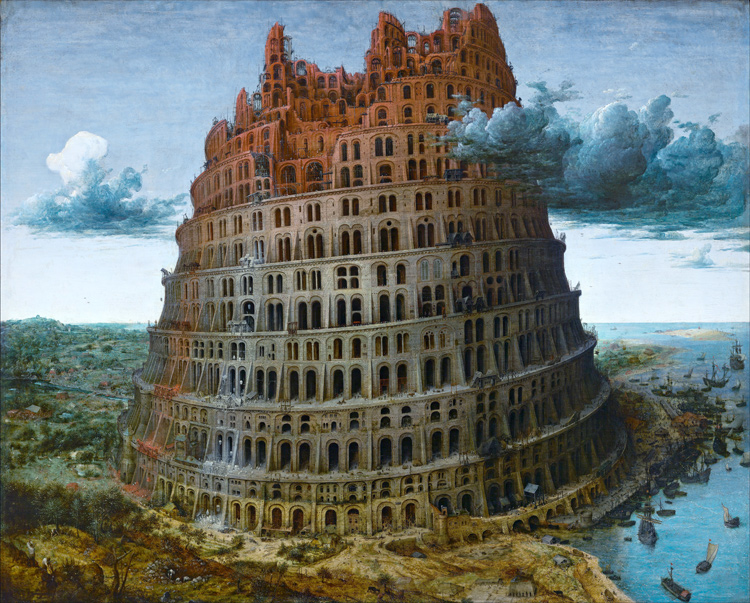 We, the time-traveling fat cat visited the painter when he began to work on the story of the Tower of Babel. Having cuddled and tickled and snuggled a lot his visitor Bruegel thought that the epic fail of humanity would never happen if it would be enough cats amongst humans: everybody would sink in cuteness and stop quarrel and cat lovers language should become common. And he started to paint: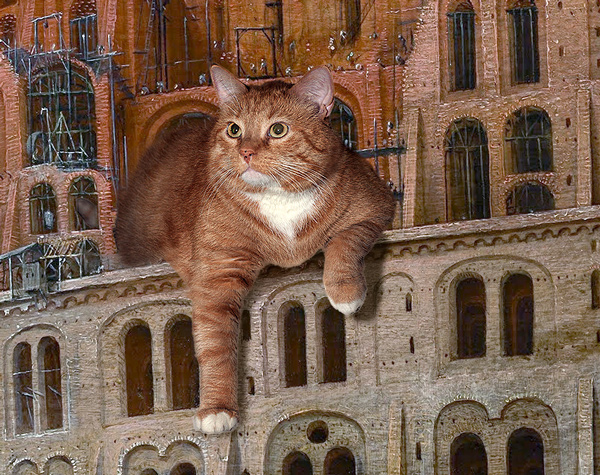 Cats see deep in future…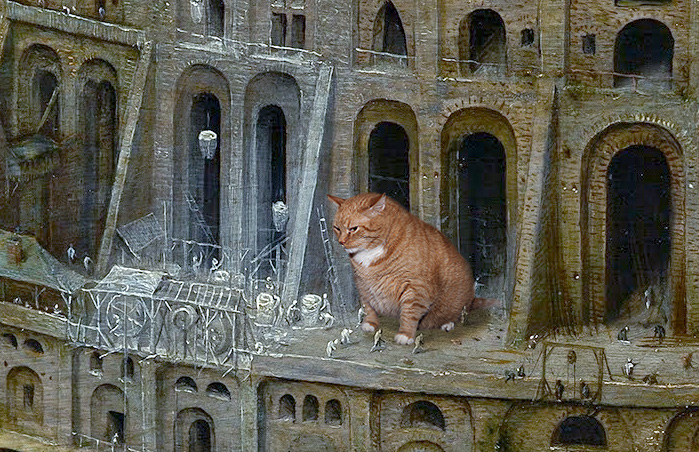 and watch small people under their paws…
kindly show themselves through a window to excited audience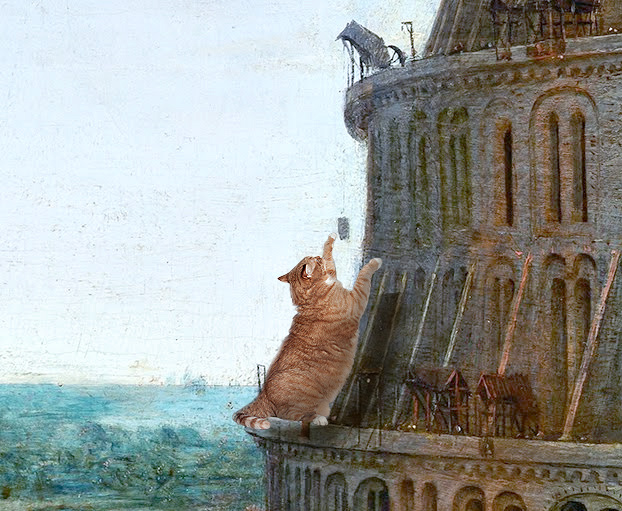 finish the construction playing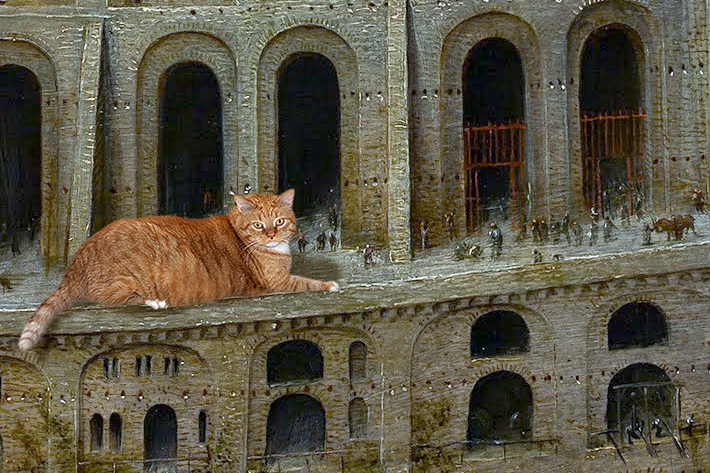 relax at the balcony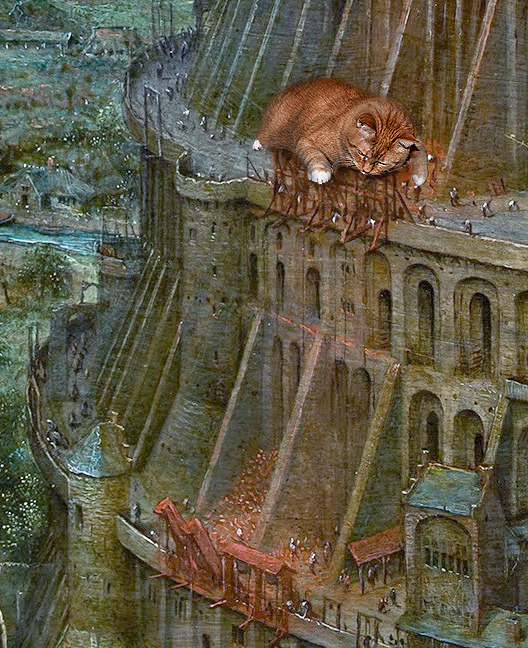 in order to help humans cats throw things from the top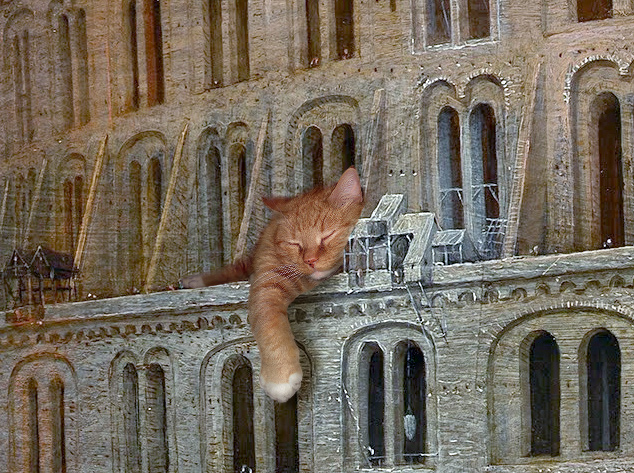 they sleep in unexpected places and hunt you from unexpected places..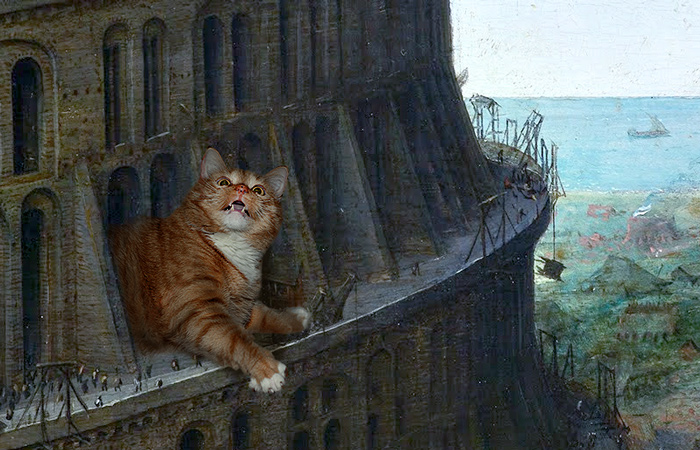 But having seen the original painting, art critics of the 16th century told to Bruegel: "Come on, Pieter, looks like you installed Cat Paint on your iPhone! It is not serious, don't be a boy, you are the Elder! and moreover, it is blasphemy!". Against his heart, Pieter Bruegel painted the cats over.
But in the silence of his atelier he painted another version of the tower, this a recipe for future generations how to repair it and to unite the nations again:
Now both parts of Rotterdam diptych is united with the commonly known version in the Museum Boijmans Van Beuningen:
Don't believe it? Go and check it!
You also can have this diptych in your private museum
Thus speaks Zarathustra the Cat
BUY THIS ARTWORK as a CANVAS PRINT or as a POSTER


Comments
comments