Every cat is a top professional in laziness, and We, the best cat in the world, are champion of it.
After all this work on improving famous paintings by cats We really need a good rest, of course after a good and tasty dinner.
Once, while We were enjoying our postprandial time, great Pieter Bruegel the Elder painted Us. It was at the time when we restored Our forces after the repair of his «Tower of Babel». Caring a lot about Us, the grateful painter imagined a fabulous land where food has legs and arrives at a hungry stranger saying to him: "Eat me!":
The only effort you would make there is chewing and stretching after a good nap.
The idea became more than clear with the cat, didn't it?
Just compare it with the commonly known version with an inexpressive fat human back, to be seen at
Alte Pinakothek Museum in Munich: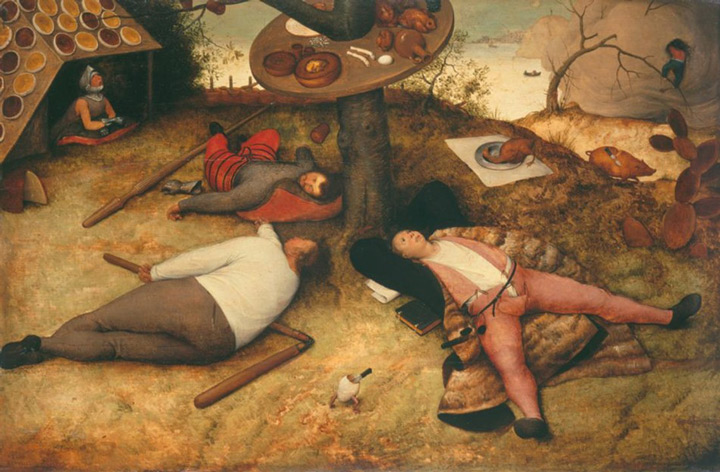 Being a charming fat fluff-off – it's a cat privilege!
Thus speaks Zarathustra the Cat
Сохранить
Comments
comments